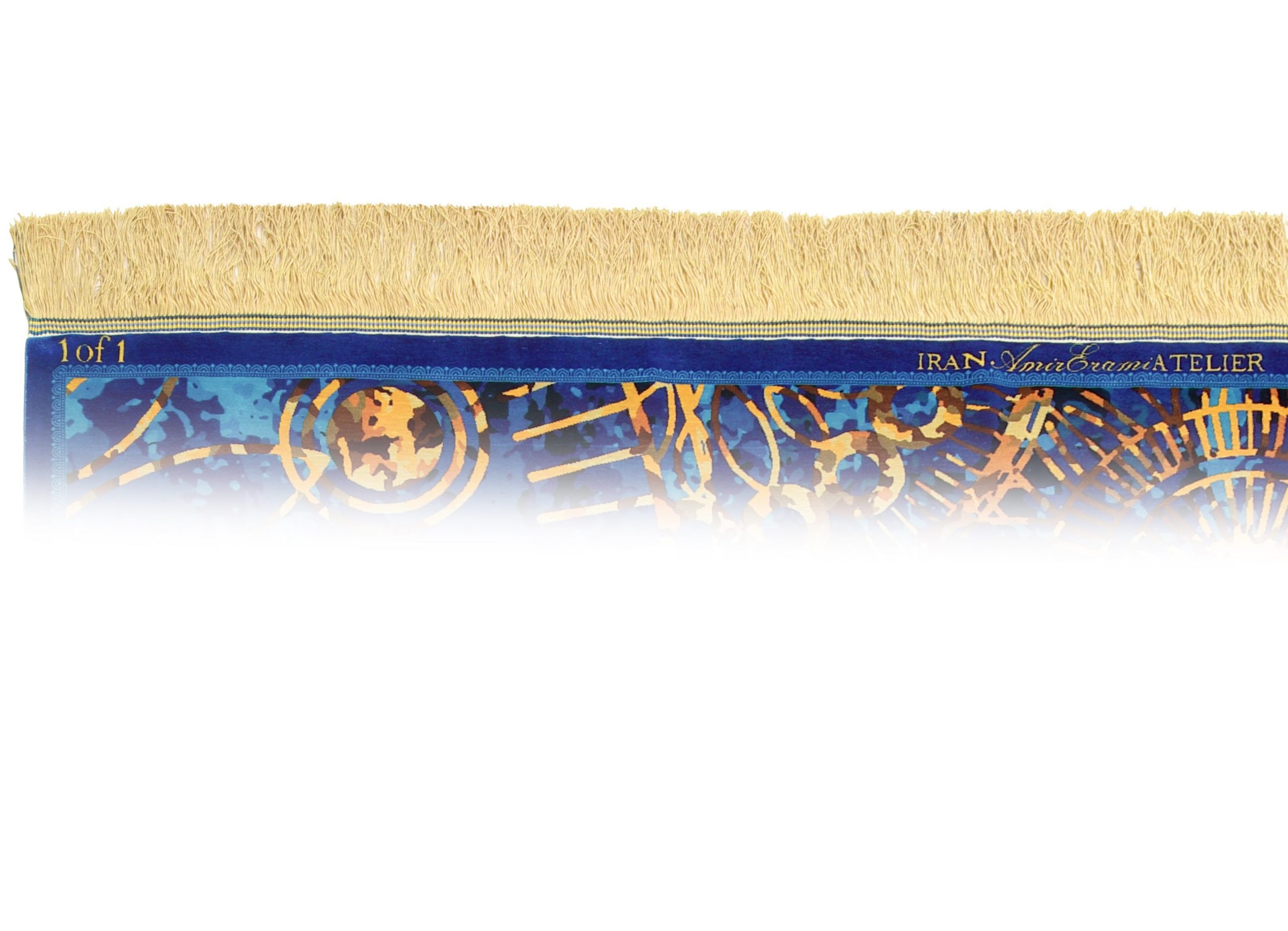 The process of our producing begins from Erami Rugs Design Atelier, our design and creation team simultaneously interact with interior designers and working on new patterns that fit the modern and contemporary decoration , applying popular colors on previous designs and also recreating the original and historical Iranian carpets.
Next step is preparation of silk with highest quality , minimum thickness and maximum resistance, dye the silk with natural materials, which is time consuming and required a lot of care to make the silk coils completely same colored.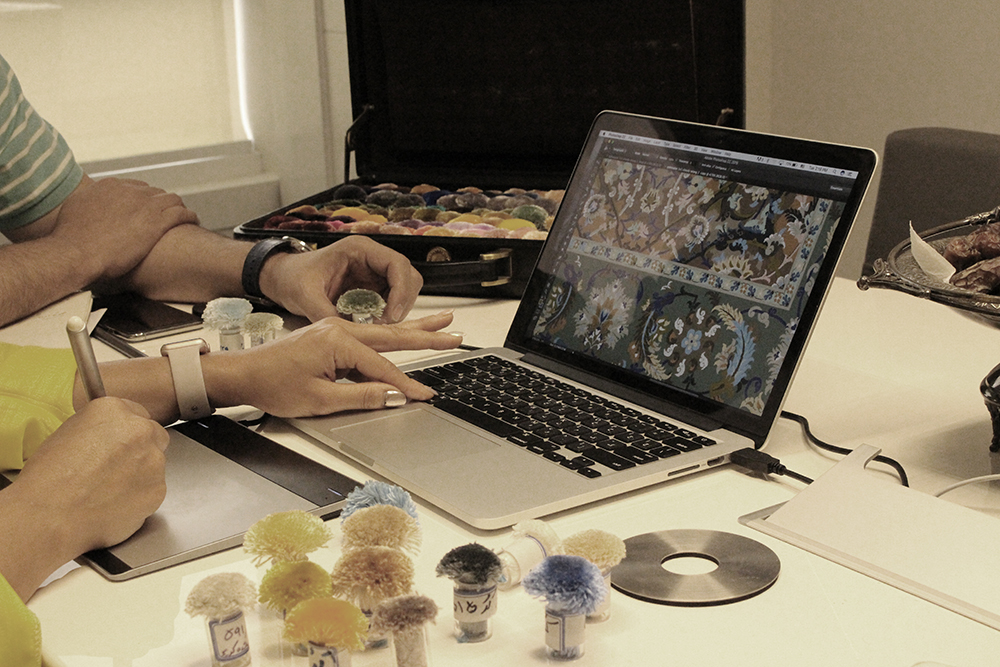 We design our rugs in 70/120 Raj counter ( It means 70/120 knots in 6.5 cm OR about 120/240 knots per square cm ), it take about 15 month of weaving per 1 square meter without their post weaving processes like knot cutting, color modifying… .
Erami Rugs try to keeps their rugs limited produced so that maximum 3 carpets are weaved in same design, color and dimension.